A data-driven, usage-based, accurate way to insure the
sharing economy Insurance is almost as old as time, but the way risk is assessed needs to change. The sharing economy is disruptive and risk in this new era is nothing like we've seen before. In many ways, yesterday's risk models can't accurately serve the unique needs and short-term models that the sharing economy presents.

Digital, AI, and transparency
Connected Insurance is committed to empowering the digital platforms., brokers, and insurers with full-stack cutting-edge technology that enables truly transparent insurance. Our data-driven AI solutions is the backbone of a new and exciting way of managing risk, offering more control, greater insight, and accurate risk for the sharing economy.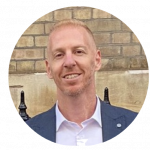 Tal brings over 20 years of leadership experience in senior technological and management positions. His tenure includes serving as Co-Founder and CTO of Peakko, an insurtech startup; CPO of Invesus group, a global financial firm providing online trading services; and Co-Founder, Internovus, an ad tech and AI driven customer acquisition that was acquired by Invesus group in 2016.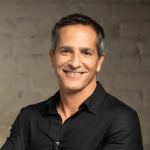 Yaron is a seasoned executive with 25 years of influential and disruptive leadership in the financial and tech sectors. He spent over 15 years in the technology space in various roles in the USA.

Yaron's experience includes serving as the Managing Director EMEA for Afiniti.com in France; COO and Board Member for UBS Bank in Israel, Head of Risk Management Division at SuperDerivatives in Israel, and Director of Professional Services for Jacada, a software services company in the USA.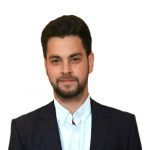 Arik offers over 10 years of experience in the global insurance and cyber industry with firm connections in the insurance industry worldwide. In his career, Arik has served as the head of innovation at Kesh Underwriters, insurance broker at Shepherd Compello Ltd in London (a Lloyd's Broker and Coverholder).
Brad Brown
Senior Partner,
McKinsey & Co.
Senior member of McKinsey's Technology Practice and global leader of McKinsey's Big Data Practice
Dan Kaminski
Chairman, Next Generation Renewable Energy Holdings
Chairman, Global Finance Links
Investment Banking, Barclays
Roy Glasberg
Managing Partner, Company Building, AnD Ventures
Founder & GM, Google global startup programs
Director, Startup integration at Liveperson
Manager, Startup and integration ecosystem, Microsoft 
Xavier Collins 
GM UK, Turo (Car Sharing platform, Unicorn)
Head UK, Deliveroo
Founder, Shaman VC
Brad Bao 
CoFounder & Former CEO, Lime (World leading shared scooters platform)
Managing Partner, Kinzon Capital
Sebnem Tugce Pala
Director, Policy & Market Development, UtilityAPI
Public Policy Expert in sustainable transportation
Ex REEF Technology,
Ex SuperPedestrian,
Ex Spin Scooters
David Waldorf
SVP, AON 
MD, Marsh
CEO, Receivasure MGA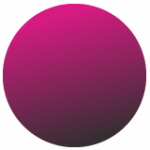 Are you looking to protect your marketplace users, lower your overall risk cost or retain your members?
Schedule a call with us. We'll show you how we can reduce your risk costs, improve customer experiences and create new revenue streams, while making your marketplaces safer.