Manage risk better than the most advanced carriers for a stronger, more profitable bottom line
Today, insurance in the sharing economy is a complex and costly endeavor. With large sums of capital channeled to risk, digital platforms are often caught between a rock and a hard place. On one end, you must provide cover, on the other, a lack of insights and technology, and old risk models offer antiquated solutions.
THE BURDEN OF UNDISCOVERED RISK COSTS
Yesterday's risk models paint a blurry picture of how profitable your business really is. There's no way of telling which types of transactions are riskier resulting in loss and greater liability. The outcome: a business that's struggling to find efficiency in a rapidly evolving market.
GREATER TRANSPARENCY OF RISKS AND COSTS
Connected Insurance helps digital platforms to lower their risk, reduce costs and manage their self-insurance. We offer usage-based, risk-driven coverages tailored for digital platforms, powered by state-of-the-art technology.
Digital platforms with access to transparent insurance gain:
Access a complete risk and utilization dashboard including insurance cost breakdown and leverage market-leading technology to reduce exposure to loss events.
Lower Costs with Usage-Based Insurance and Risk-Driven Pricing
Complete transparency with data-driven pricing delivers lower premiums for lower risk transactions with savings of up to 30% on premiums.
Gather telling insights on fleet performance to deliver for improved safety and fleet management.
Deeper insights in fleet performance deliver accurate risk for your digital platform. With a clear idea of which transactions are riskier or result in losses, you can transform your business by identifying transactions with lower risk and greater profitability.
Streamline your claims handling process with digital claims management and fraud detection integrated into your platform. Our 360° Claims monitoring dashboard shows a live view of all claims, including claims that fall under Self-Insured Retention (SIR).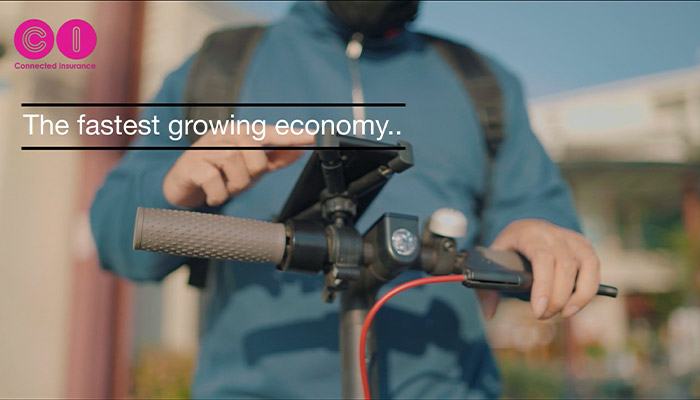 See How Connected Insurance Works

Go behind the scenes for a glance at how we leverage data and our powerful AI to deliver real-time, accurate insurance.
As sharing economy platforms mature, the focus surrounding Insurance may change from buying at any cost to support the rapid growth to cost optimization.
It only makes sense that sharing economy platforms that have huge amounts of data on their marketplace will want to take some of the risk exposure on their balance sheet and save cost on their insurance premiums. Unfortunately, most platforms have very limited visibility on their risk exposure due to years of working with external insurers and TPAs who operate as a black box.
Connected Insurance enables its customers to effortlessly understand their risk and exposure criteria and better plan their self-insurance program and retention of risk. We allow you to have complete risk visibility on your set self-insurance scheme and be able to set aside the ideal amount for when incidents do occur. Save on inflated insurance premiums that take into account not just your expected claims but also commissions, revenues, and operative expenses. Create the insurance program that suits you best.
As sharing economy platforms grow, their strategy surrounding Insurance is likely to change. A proper insurance program can be a powerful tool to retain their Gig workers or Asset owners(couriers, drivers, power hosts etc.)  as well as create new monetization channels.
Sharing economy platforms with all their clients and users, have the power to become large insurance distribution channels, selling multiple products direct from their marketplace.
This should be the practice across platforms. Embedding a risk-base rider protection per minute on an e- scooter rental platform, accommodation sharing platforms selling home insurance policies to its hosts and users and task platforms selling SME business package policies. Connected Insurance's Embedded Insurance solution leverages on the huge amount of data that platforms have, utilizes tens of data points to allow for complex risk rating algorithms to come up with pricing optimization and enables selling risk-base personal lines and SME insurance products, with top technology and user experience.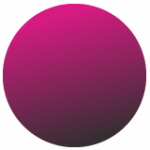 Are you looking to protect your marketplace users, lower your overall risk cost or retain your members?
Schedule a call with us. We'll show you how we can reduce your risk costs, improve customer experiences and create new revenue streams, while making your marketplaces safer.